Commissioner Scott W. Hunt is originally from Upper Yoder Township and currently resides in Southmont Borough. He is a 2001 graduate of Westmont Hilltop and a 2006 graduate of Indiana University of Pennsylvania, where he holds a Bachelor of Arts Degree in Political Science and a minor in Religious Studies.
Before being elected Cambria County Commissioner, Commissioner Hunt served his community as an Upper Yoder Township Supervisor for 12 years. The last 2 years serving as Vice Chairman of the board. He had worked for the West Hills Recreation Commission for 8 1/2 years, the last 3 years serving as the Executive Director.
He has been involved in the community over the years. He serves on the Recreation Economy Council (REC). He previously served on the board of the Cambria Somerset Outstanding Young Woman Scholarship Program (OYW), where he served as Secretary. He also served on the board of the Conemaugh Valley Conservancy (CVC), where he served as Treasurer. He has also been involved with the West Hills Community Team and Westmont Hilltop Alumni Association.
Commissioner Hunt is one of Cambria County's representatives for the Southern Alleghenies Planning and Development Commission, where he currently serves as secretary of the board. He also serves on the Cambria County Agricultural Land Preservation board. He is the liaison for the county to the following boards and authorities: War Memorial Authority, General Financing Authority, Library System Board, Cambria County Redevelopment Authority and the Planning Commission.
Commissioner Hunt believes it is important to be accessible to the residents of Cambria County. He believes in a healthy mix of being out in the community and being available at the courthouse. Serving his community as a township supervisor and now a county commissioner, has been the greatest honor.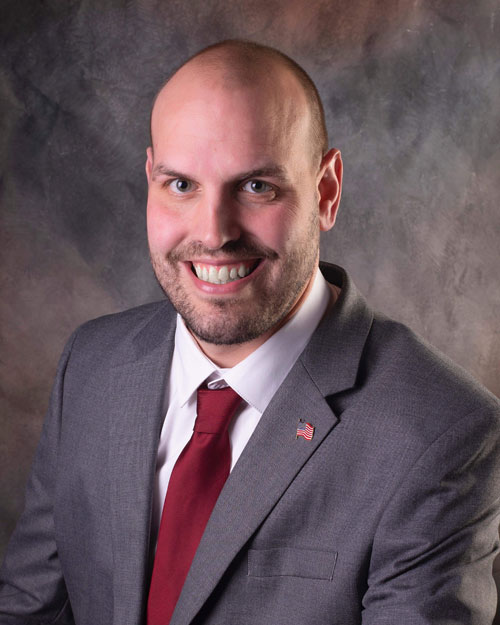 Elected Official:
Scott W. Hunt, Republican
Location:
200 South Center Street
Ebensburg, PA 15931
Phone:
(814) 472-1600
Fax:
(814) 472-6940
Email: shunt@co.cambria.pa.us