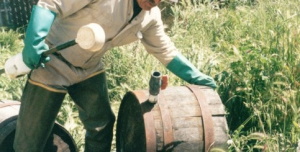 The Cambria County Vector Control office is responsible for managing all vector-borne disease programs for the county. Currently, Vector Control manages and operates the West Nile virus program under the guidelines of the Pennsylvania Department of Environmental Protection Vector Management division.
West Nile virus is a mosquito-borne disease that can cause encephalitis, a brain inflammation. WNV is closely related to St. Louis encephalitis virus (SLEV) which is found in the United States and to Kunjin virus (KV) which is found in Australia, some Western Pacific islands and parts of South East Asia. West Nile virus was first detected in North America in 1999 in New York, and in Pennsylvania in 2000. Prior to that, it had only been found in Africa, Eastern Europe and West Asia.
In 2000, West Nile virus appeared for the first time in Pennsylvania in birds, mosquitoes and a horse. To combat the spread of West Nile virus (which is transmitted by mosquitoes), Pennsylvania has developed a comprehensive network.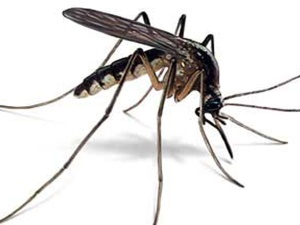 This network, which covers 42 counties, includes trapping mosquitoes, collecting dead birds and monitoring horses, people and, in past years, sentinel chickens.
Dead birds collected include only Corvids, Raptors and Jays. Corvids include crows and ravens. Raptors include eagles, falcons, hawks, buzzards and owls. Blue jays are included in the Jay group. County coordinators also apply pesticides to control mosquito populations. All pesticide applications fall under the guidelines of the federal Environmental Protection Agency (EPA) National Pollutant Discharge Elimination System (NPDES) permit.
For more information, please contact the office or email: mvibostok@co.cambria.pa.us .
Additional Resource Files
Staff:
Mary Vibostok, Vector Control Coordinator
Location:
Central Park Complex (CPC)
110 Franklin Street
Johnstown, PA 15901
Phone:
(814) 534-2810 or
(814) 322-8941
Email:
mvibostok@co.cambria.pa.us
Hours: Monday – Friday 9 A.M. to 4 P.M.