The Domestic Relations Section of the Court of Common Pleas of Cambria County is responsible for all matters involving the establishment of paternity for children born outside of marriage and in establishing and enforcing financial and medical support for minor children and, if appropriate, dependent spouses.
NOTE: Custody, Divorce and Visitation Complaints are to be filed in the Prothonatary Office.
For questions regarding custody or divorce filings & hearings, please contact (814)471-1807
ATTENTION: THE DOMESTICS RELATIONS OFFICE IN EBENSBURG SHALL BE RELOCATING TO 236 JAMESWAY ROAD, EBENSBURG, PA 15931 ON DECEMBER 13, 2023. THE JOHNSTOWN OFFICE SHALL REMAIN AT THE SAME LOCATION.
Provide a Support Payment Online
You can provide a support payment online by debit or credit card for a low convenience fee of 2.95% by clicking the link below. The payment system accepts Visa, Mastercard, American Express or Discover.
CLICK HERE TO MAKE A SUPPORT PAYMENT
DID YOU KNOW
You or your attorney can file a variety of services online without visiting the Cambria County Domestic Relations office. These services include:
A New Application for Support
A Petition for Modification
A Petition to Recover an Overpayment
A Withdrawal of a Complaint
To do so, visit: www.childsupport.state.pa.us
What Services are provided by the Domestic Relations Section?


Some of the services provided at the Cambria County Domestics Relations Section are paternity establishment and testing, establishment of support orders in accordance with Pennsylvania state guidelines, enforcement in the collection of support obligations due and a work search program for unemployed defendants.

How do I make payments on my child support case?


There are various methods to make payments on you support case. The preferred method is check or money order payments sent to the Pennsylvania State Collection and Disbursement Unit (PA SCDU). When payments are sent to PA SCDU make sure to include at least three identifying features on you payment. This could include your social security number, your member number, etc. For more payment information please see the Payment Information folder.

What is the schedule of fees associated with opening a child support case?


A judicial fee in the amount of $40.25. If paternity is an issue and genetic testing needs to be completed, there is a cost of $22.00 per person that needs tested.

Where can I find information regarding my child and/or spousal support case?

Additional Resource Files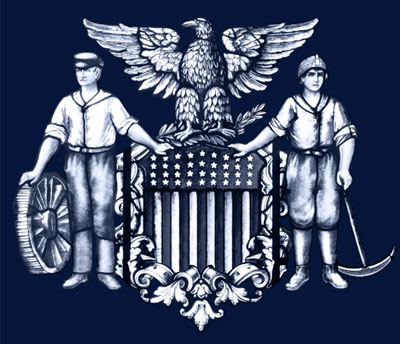 Staff:
Robin Holovka, Executive Director
Shawn Semelsberger, Assistant Director
Mitchell Voytish, IV-D Coordinator
Location:
Cambria County Services Building
499 Manor Drive (Loretto Road),
P.O. Box 398
Ebensburg, PA 15931 (MAP)
Satellite Office:
Central Park Complex, Fifth Floor
110 Franklin Street
Johnstown, PA 15901 (MAP)
Phone:
(800) 638-4409 Toll Free
(814) 472-5433 — Ebensburg Office
(814) 536-8911 — Johnstown Office
Fax:
(814) 472-4771 — Ebensburg
(814) 536-9318 — Johnstown
Hours: Monday – Friday 9 A.M. to 4 P.M.