Duman Lake County Park is the only county-owned recreation park in Cambria County. The park grounds consist of 71 acres of wooded and open space. There are picnic pavilions, campsites, modern restrooms, horseshoe courts, volleyball courts, a basketball court, ball field area, an exercise trail and swings sets. The park adjoins 19 acre Duman Lake which is owned by the Pennsylvania Fish and Boat Commission. The lake has a handicap fishing pier and is regularly stocked with trout. During the weekends from May 15th through September 15th, a miniature train and hay rides are offered for the public's enjoyment.
When you enter the gates at Duman Lake County Park, be ready to spend an old-fashioned fun filled day! In addition to the fishing, train and hayrides, special events are organized throughout the summer.
Although the park is "officially" open from May 15th to September 15th, patrons are welcome to come and use the park during daylight hours year round as a safe place to walk, jog, ski, or just to get away to a quiet natural setting.
Camping Areas/Facilities
The park has six campsites available for overnight occupancy. Each site is equipped with electric, water, picnic table and a fire ring.
Camping Season: April 15th – October 15th
Check-in is 4:00 p.m. the first day of your stay.
Check-out is 4:00 p.m. the last day of your stay.
Prior to May 15th to September 15th, all campers MUST be self-contained.
Pavilions/Facilities
The park has 14 pavilions of various sizes available for rent. All pavilions are equipped with electricity. Water hydrants are also located close by. Call for rates and availability.
May 15th through September 15th (10:00 a.m. – 9:00 p.m.) — Pavilions and restrooms are available for use and the gates are open to public vehicle traffic.
Pavilion Rates for 2022
Small – $60.00
Medium – $65.00
Large – $75.00
X-Large – $80.00
FAQs
How do I reserve a pavilion?

Reservations are accepted by mail, phone or in person. Pavilions are reserved by submitting a completed pavilion reservation application along with the appropriate fee. We suggest that you call the County Operations Office at: (814) 472-8390 to check on pavilion availability before submitting an application.

Can I make a reservation over the phone?

Yes. However, the request will be placed in a "hold status" to allow time to submit a formal application. We will hold the request for five (5) days. If payment is not received within five (5) days from the date of the request, the hold is automatically rescinded.

How will I know if my reservation request is accepted?

If the requested pavilion is available and the appropriate fee is received, a receipt will be mailed to the applicant confirming the reservation. If the requested pavilion is not available, the applicant will be contacted by phone to discuss possible alternatives.

When do the train and hay rides run?

The train and hay rides are operated on Saturdays and Sundays from May 15th through September 15th. Typical operation hours are 1:00 – 5:00 p.m. However, hours of operation may be altered at the discretion of the Park Director.
Additional Resource Files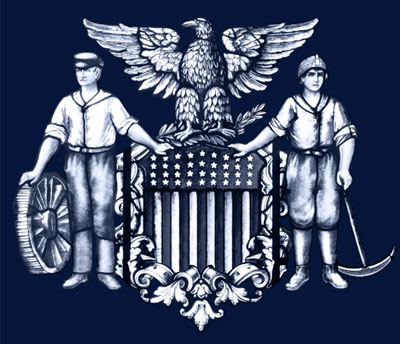 Staff:
Patrick Kelly
Director of Maintenance and Safety
Location:
200 South Center Street
Ebensburg, PA 15931
Phone: (814) 472-8390
Fax: (814) 472-1400
Hours: Monday – Friday 9 A.M. to 4 P.M.
Additional Resource Links