THE RECORDER OF DEEDS OFFICE IS OPEN FOR ABSTRACTING AND RECORDING AT THIS TIME. WE ASK THAT YOU SANITIZE YOUR WORK STATION AFTER USE. SANITIZER WIPES ARE PROVIDED.
E-RECORDING
SIMPLIFILE 1-800-460-2617
WWW.SIMPLIFILE.COM
CSC 1-866-652-0111
WWW.ERECORDING.COM/COUNTIES/PENNSYLVANIA
INDECOMM GLOBAL SERVICES 1-877-272-5250
https://dmg.indecomm.net/Solutions/eRecording
ONLINE SEARCHING
WWW.SEARCHIQS.COM
NOTICE: As of August 1, 2016 all Deeds, Decrees of Distribution, Awards of Real Estate, Mortgages, Rights of Way, Easements, Leases, Condemnations, Declarations of Taking, Consents, Assignments of Leases and Rents, Sewage Permits, Water Permits, Highway Occupancy Permits, Statements of Adverse Possession, and Boundary Line Agreements must have UPI approval by the Cambria County Tax Assessment Office before they can be recorded.
NOTICE: THE CAMBRIA COUNTY RECORDER OF DEEDS OFFICE IS NOW ACCEPTING E-RECORDING OF CERTAIN TYPES OF DOCUMENTS THROUGH SIMPLIFILE AND CSC GLOBAL.
NOTICE: EFFECTIVE NOVEMBER 30, 2017 AT 4:00 P.M., THERE WILL BE A FEE INCREASE AS PER ACTS 40 AND 44 OF 2017 – CHANGES IN EXISTING JUDICIAL COMPUTER SYSTEM/ACCESS TO JUSTICE/CRIMINAL JUSTICE ENHANCEMENT ACCOUNT (JCS/ATJ/CHEA) SURCHARGE. PLEASE REFERENCE THE NEW SCHEDULE OF RECORDING FEES.
Additional Resource Files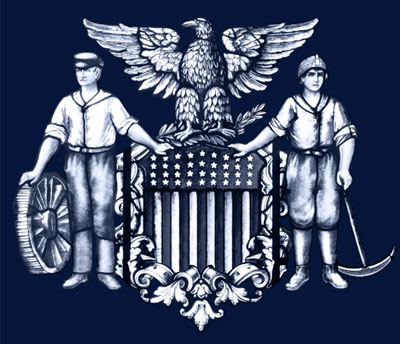 Elected Official:
Melissa Kimla, Republican
1st Deputy:
Megan Bradley
Location:
200 South Center Street
Ebensburg, PA 15931
Phone: (814) 472-1473
Fax: (814) 472-1412
Email: mkimla@co.cambria.pa.us