Juvenile Court deems to preserve the unity of the family whenever possible, and to provide for the care, protection, safety and wholesome mental and physical development of children coming within the jurisdiction of the court.
Consistent with the protection of the public interest, Juvenile Court provides for children committing delinquent acts with programs of supervision, care and rehabilitation — providing balanced attention to the protection of the community, the imposition of accountability for offenses committed and the development of competencies to enable children to become responsible and productive members of the community.
The goal is to achieve these purposes in a family environment whenever possible, separating the child from parents only when necessary for his/her welfare, safety or health, or in the interest of public safety.
Lastly, Juvenile Court aims to provide means through which the provisions of law are executed and enforced, and in which the parties are assured a fair hearing and their constitutional rights recognized and enforced.
Powers and Duties of Probation (Court) Officers
For the purpose of carrying out the objectives and purposes of the Juvenile Act, and subject to the limitations of the Juvenile Act or imposed by the court, a probation (court) officer shall:
Receive and examine complaints and charges of delinquency or dependency of a child for the purpose of considering the commencement of proceedings
Make appropriate referrals for informal adjustment, consent decree, or other diversionary programs
file petitions if diversionary programs are not appropriate
take children, juveniles, and minors into custody pursuant to:

the Juvenile Act, 42 Pa.C.S. §§ 6304 and 6324
the Child Protective Services Law (CPSL), 23 Pa.C.S. § 6301 et seq.
a bench warrant as set forth in Rules 140, 141, and 1140; or
Rule 1202

Authorize detention or shelter care for a juvenile, and the shelter care of a child, pursuant to 42 Pa.C.S. §§ 6304, 6325, or 6331
Make investigations, reports, including social studies pursuant to Rule 513, and recommendations to the court
Make appropriate referrals to private and public agencies, psychological or psychiatric providers, drug and alcohol facilities or programs, or any other necessary treatments or programs
Communicate to the court and parties, and facilitate any special needs, including health and education, of the juvenile
Supervise and assist a juvenile placed on probation or a child under the court's protective supervision or care
search the person and property of juveniles pursuant to 42 Pa.C.S. §6304 (a.1)
Regularly oversee and visit juveniles in placement facilities
Report suspected child abuse pursuant to 23 Pa.C.S. § 6311
Perform any other functions as designated by the court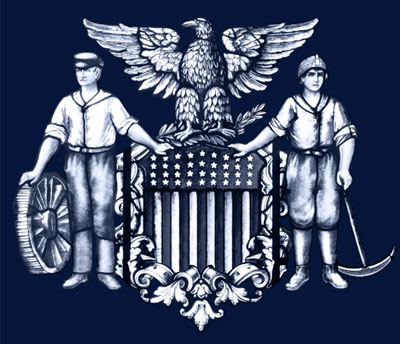 Staff:
Toni White:
Chief Probation Officer
Danielle Buettner:
Deputy Chief Probation Officer
Location:
Cambria County Juvenile Probation Bureau
401 Candlelight Drive, Suite 350
Ebensburg, Pennsylvania 15931
Phone: (814) 472-4700
Hours:
Monday – Friday 9 A.M. to 4 P.M.
Additional Resource Links