ATTENTION UNTIL FURTHER NOTICE
MARRIAGE LICENSES: ONLY THE COUPLE APPLYING WILL BE PERMITTED IN THE OFFICE AND FACIAL MASKS ARE REQUIRED. ADDITIONAL INFORMATION ON OBTAINING A MARRIAGE LICENSE CAN BE VIEWED FURTHER DOWN OUR WEB PAGE.
ESTATES: ONLY THE NECESSARY INDIVIDUALS FOR OPENING THE ESTATE WILL BE PERMITTED IN THE OFFICE AND ALL PERSONS ENTERING THE OFFICE MUST WEAR A FACIAL MASK.
OUR OFFICE HAS THE FOLLOWING RECORDS:
Birth and Death records from 1893 to 1905
Marriage records from 1885 to present
Probate records from the early 1800's to present
Birth and death records after 1905 can be obtained by:
Going online at http://www.vitalchek.com
Phone 866-712-8238
Mail In (applications are available online at http://www.health.pa.us and at our office)
Some Walk-in sites will issue SAME DAY birth and death records if application is received by 2:00 p.m. (see www.health.pa.gov/topics/certificates/Pages/Public-Offices for walk-in site locations)
WILLS ARE NOT FILED IN OUR OFFICE UNTIL THE PERSON PASSES AWAY AND ONLY IF AN ESTATE WAS/IS OPENED FOR THE DECEDENT.
CERTIFIED COPIES OF MARRIAGES
Please note: Because of the high volume of requests we are receiving for the REAL ID changes, we ask you to please call ahead if you plan to pick up a certified copy.
When writing for a Certified Copy of a Marriage please include both person's names at the time they applied for their marriage license and the date of marriage. The fee is $5.00 (photocopies of applications are $1.00). Please include a business sized self- addressed & stamped envelope. Mail the request to Register of Wills with the Courthouse address above.
There is a $5.00 research fee for genealogy records (up to 5 names). Please call for an exact price.
GUIDELINES FOR APPLYING FOR A MARRIAGE LICENSE
Beginning July 6, 2020 Applicants must be 18 years of age or older to apply to be married.
If previously married: If applicant is divorced a copy of their most recent divorce is needed. If applicant's spouse has passed away, we will need the date of death.
Applicants must have a valid photo I.D. and apply together and in person.
The fee is $60.00 CASH
You must apply 4 days in advance but no more than 60 days. There is a three day waiting period before you can pick up your license or have it mailed. This license can be used anywhere in Pennsylvania, but the record will be kept only in Cambria County.
We take marriage licenses Monday – Friday 9 A.M. until 3:30 P.M. NO APPOINTMENT NECESSARY.
CONFIRMATION SCHEDULE FOR ACCOUNTS
| LAST DAY TO FILE | CONFIRMATION DATE |
| --- | --- |
| MAY 3, 2021 (Monday) | MAY 28, 2021 (Friday) |
| JULY 6, 2021 (Tuesday) | JULY 30, 2021 (Friday) |
| AUGUST 30, 2021 (Monday) | SEPTEMBER 24, 2021 (Friday) |
| NOVEMBER 1, 2021 (Monday) | NOVEMBER 29, 2021 (Monday) |

FOR A COPY OF OUR FEE BILL SEE THE LINK BELOW
As of November 30, 2017 at 4:05 P.M. the JCS fee has increased to $40.25
Additional Resource Files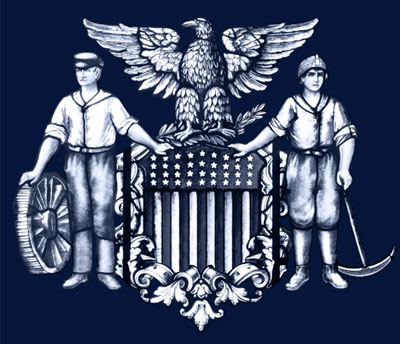 Staff:
Cindy Perrone, Register of Wills
Melissa M. Marinin, First Deputy
Location:
200 South Center St.
Ebensburg, PA 15931
Phone: (814) 472-1440
Hours: Monday – Friday 9 A.M. to 4 P.M.
Additional Resource Links