It is the mission of the Recorder's Office and her staff to provide accurately-kept land records for public access and to assure knowledgeable, courteous assistance to those who utilize our services.
The Recorder of Deeds Office provides hands-on access to Cambria County's land records. We record properly executed real estate documents and process them to make them available for viewing. We also assist the public in finding information, and we provide services within the office to inform and assist lending institutions and attorneys' offices. Additionally, this office collects Pennsylvania Realty Transfer Taxes.
Services Provided
Information on recording requirements
Basic assistance and instruction on the use of office indexes and equipment
Photocopies of office records and certifications of records
Record military discharges and provide copies of those records to veterans without charge
Handle mail requests for copies of our records
SCAM ALERT:
After your deed has been recorded you may receive an invoice stating a service fee of $95.00. This is in no way associated with the Cambria County Recorder of Deeds office or any other county office. If you wish obtain a copy of your deed, please call our office at 814-472-1473. Please see a copy of the notice in the related documents below.
Can I request information over the phone?

Yes. Call (814) 472-1473 with your request.
How may payment be made?

We accept cash or checks. Checks should be made payable to "Recorder of Deeds." Call ahead; we will quote recording fees or copy prices.
How long will the Recorder keep my documents after recording?

We scan the documents to be recorded, and hand them back to you immediately after recording.
How far back do your records date?

 Our records date back to 1804.
Additional Resource Files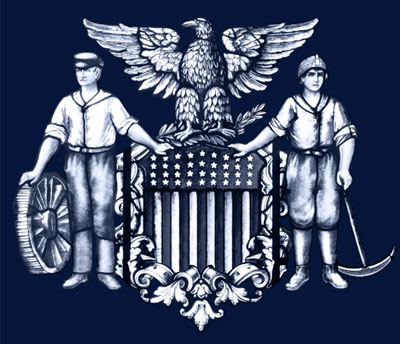 Staff:
Melissa Kimla, Recorder of Deeds
Megan Bradley, First Deputy
George Elias, Solicitor
Location:
200 South Center St.
Ebensburg, PA 15931
Phone: (814) 472-1473
Fax: (814) 472-1412
Email: mkimla@co.cambria.pa.us
Hours: Monday – Friday 9 a.m. to 4 p.m.
Additional Resource Links